We have an extensive range of wire storage products to meet your needs and those of the AS/NZS 4187 standard. Our range includes bins, baskets, shelving, trolleys, document holders and accessories. See below or download the catalogue.
Need storage solutions and design work for a refit? We can help – we have partnered with a national company which has specific expertise and experience in medical storage.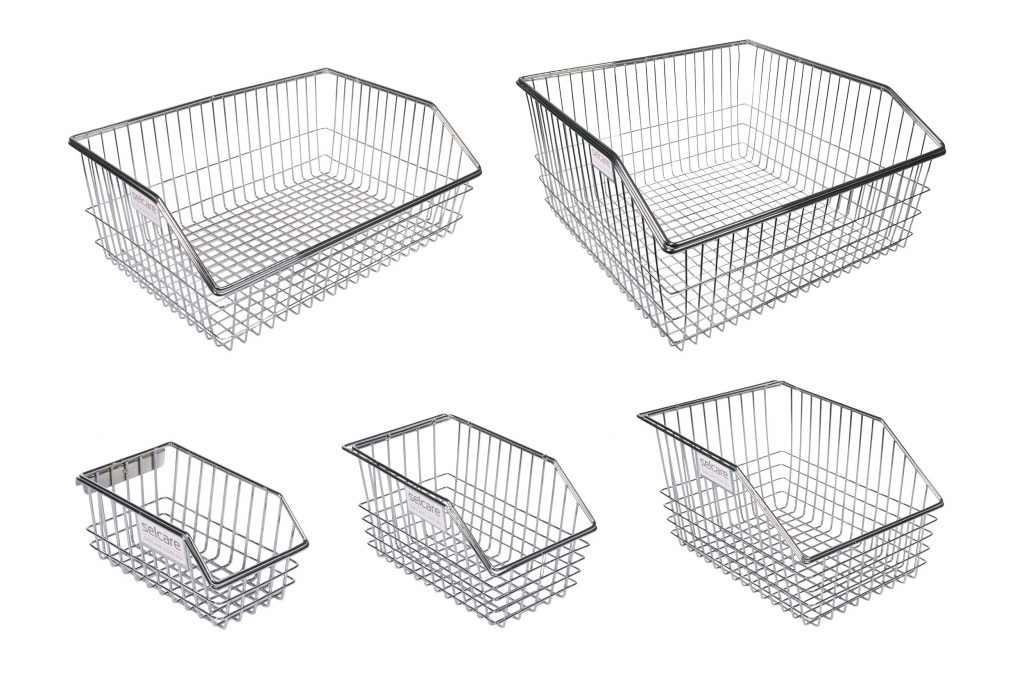 Chrome Plated Wire Bins
5 standard bin sizes with durable chrome plating. Stainless Steel versions are also available on request.
Accessories available for dividing, stacking, mounting and labeling – see below.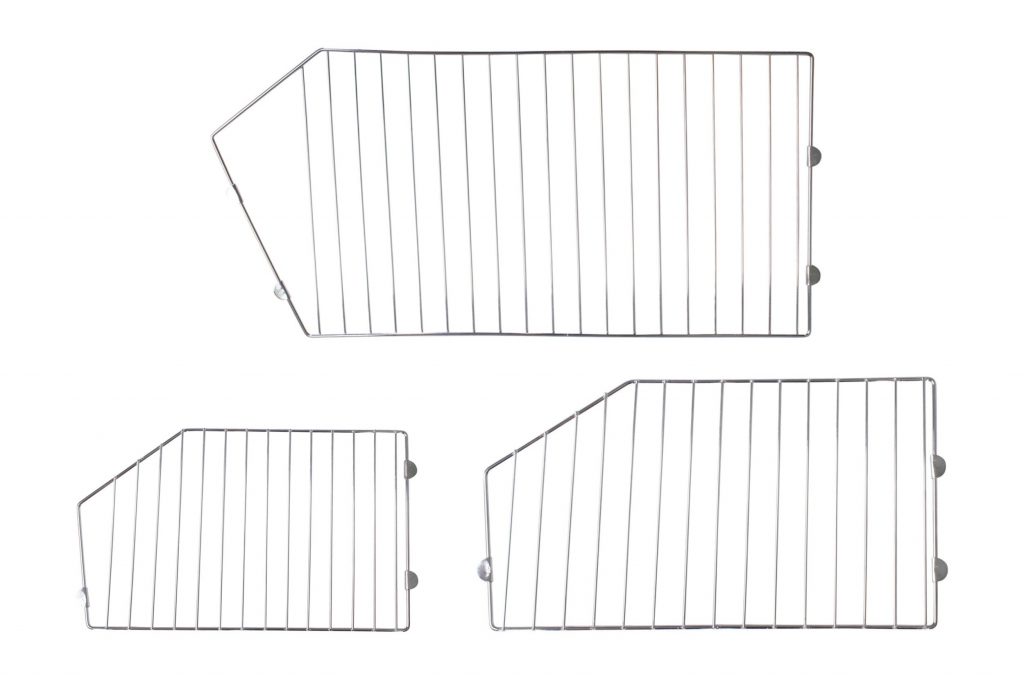 Wire Bin Dividers
3 sizes of chrome plated, clip-in wire dividers to divide wire bins into your choice of narrower compartments.
For medium, large and extra large bins only.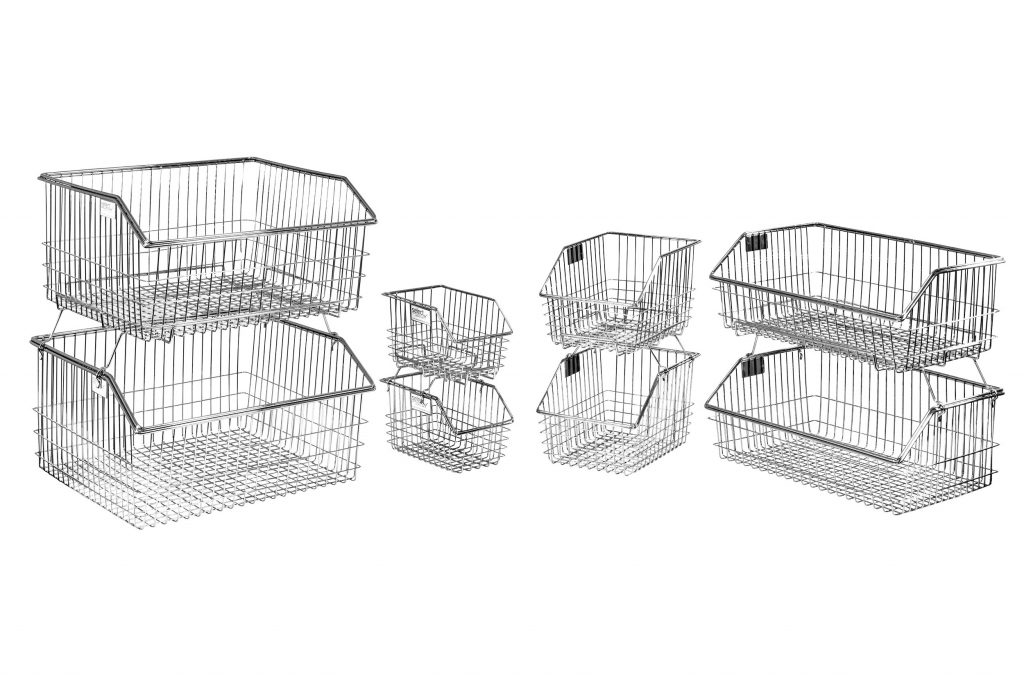 Wire Bin Stackers
Clip-on stainless steel frames to stack wire bins together for free standing on a shelf or working surface.
Safely stack up to 3 bins high.
Use 1 stacker for 2 bins, 2 stackers for 3 bins.
For small, medium, large and extra large bins only.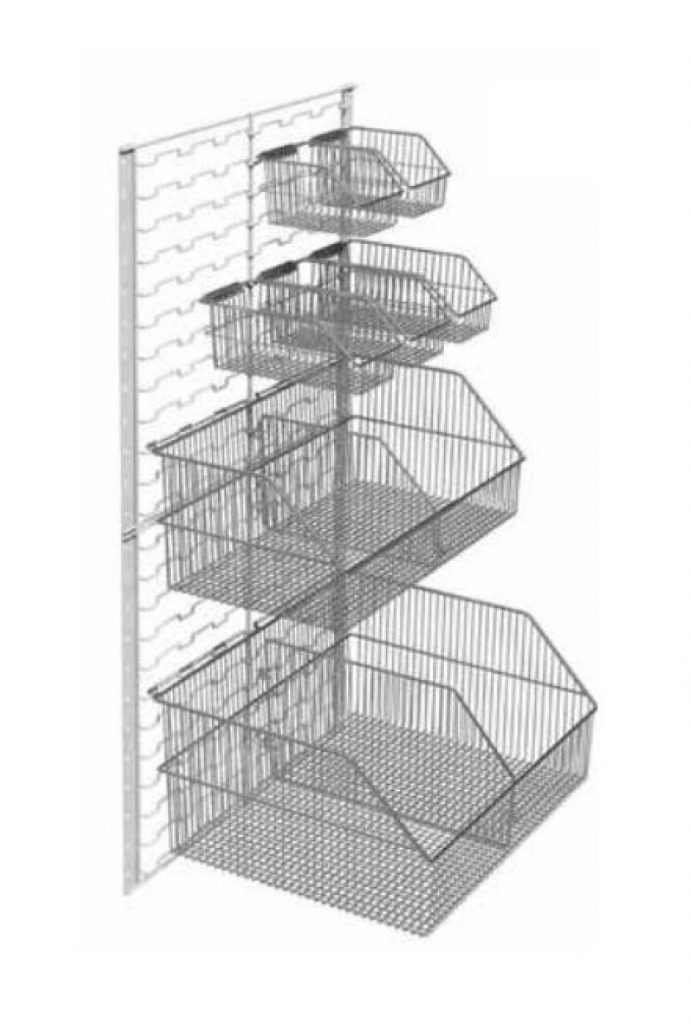 Wall Mounting of Bins
Use wire louvre panels for dust free and efficient wall mounting quantities of wire bins. 2 sizes: 450W x 450mmH, 450W x 900mmH.
If you only need to mount a few bins, use wall mount brackets.
1 bracket per small bin
2 brackets per medium bin
4 brackets per large and extra large bins
Not for extra small bins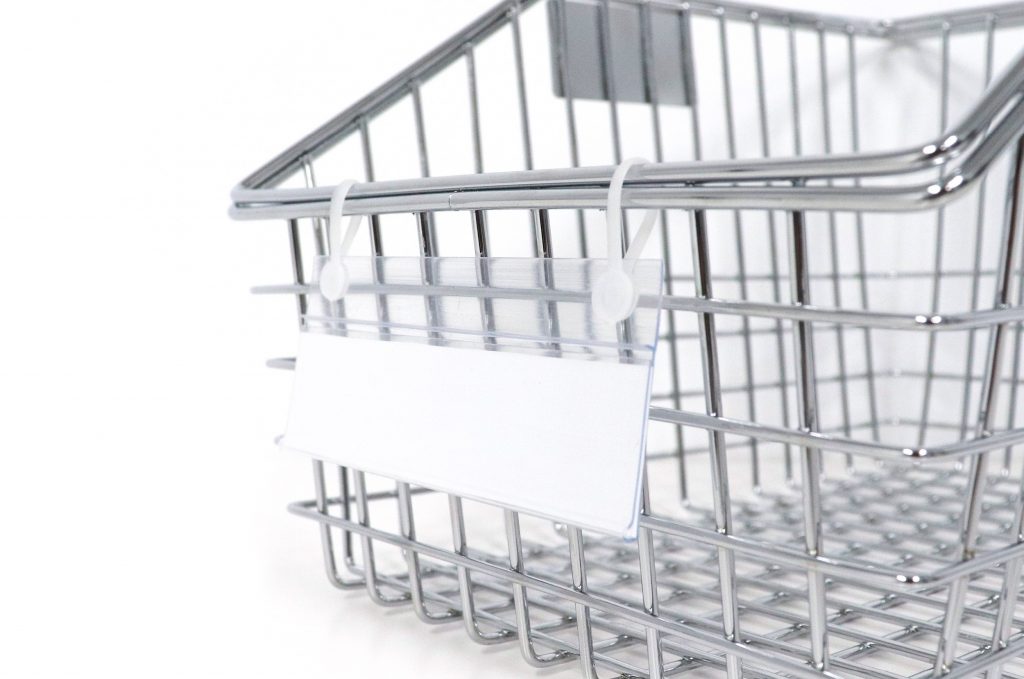 Wire Bin Label Holders
Clip on clear plastic holder for printed card.
2 sizes: 105 L x 25mm H, 105 L x 40mm H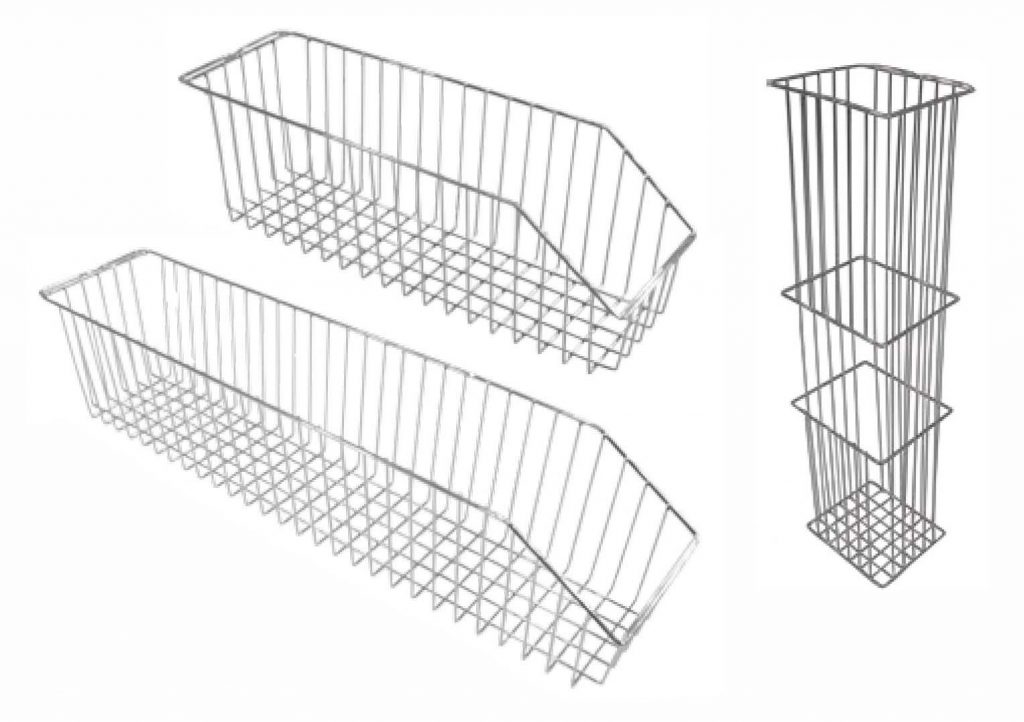 Catheter Baskets
3 sizes of chrome plated wire baskets designed for catheter storage.
Vertical, small horizontal and large horizontal.
Clip-on stacking frames are available for the 2 horizontal baskets.

Bed Baskets
These Chrome plated wire baskets can be attached to or near patient's bed to store consumables, belongings or documents.
4 sizes: Short Narrow, Short Tall, Tall Narrow, Tall Wide.
The Tall Wide basket is suitable for A4 documents & Foolscap folders, in any orientation.
The Tall Narrow is suitable for A4 documents in any orientation & vertical Foolscap folders.
Dividers are available for all of these baskets.
Wire Shelving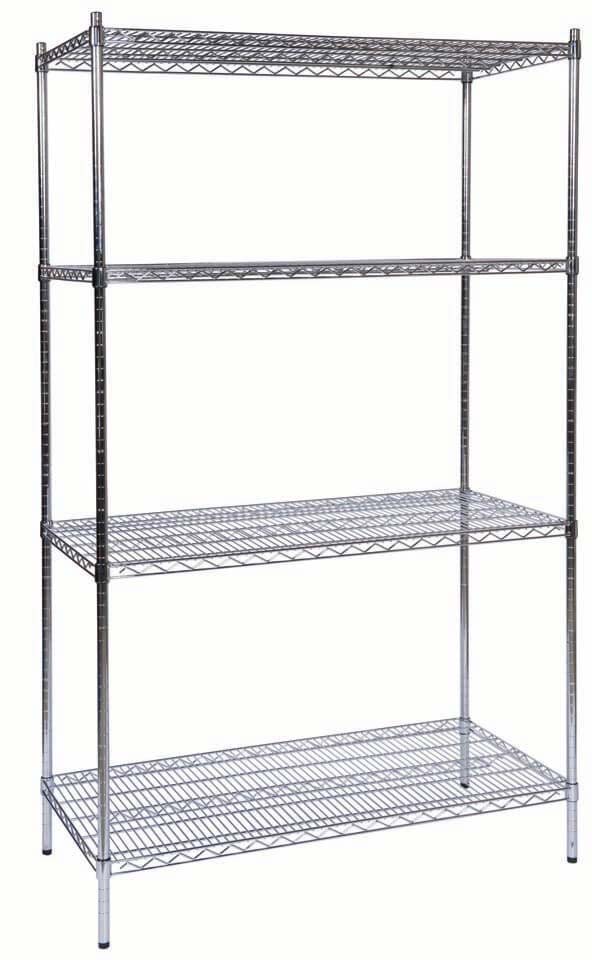 Fit more stock into tight spaces safely with a high-quality, easy to assemble chrome wire shelving system. A large variety of sizes means you can have a wire shelf unit to fit nearly all requirements.
Choose between 3 heights, 34 shelf sizes and 8 basket shelf sizes.
Want mobile? Add wheels, wall bumpers and push handles.
Add shelf dividers and shelf ledges to keep loose items in place.
Ask about our PVC dust cover options.
Wire Sliding Basket Trolleys
Select from 2, 3, 4 and 5 drawer trolleys. Dividers are available for the 3 sizes of the 5 drawer trolleys.
Wire Utility Trolleys
Choose between 2 styles of Chrome Wire utility trolleys, both with push handles and a load capacity of 200Kg.