1 Step Cleaning & Disinfection Wipes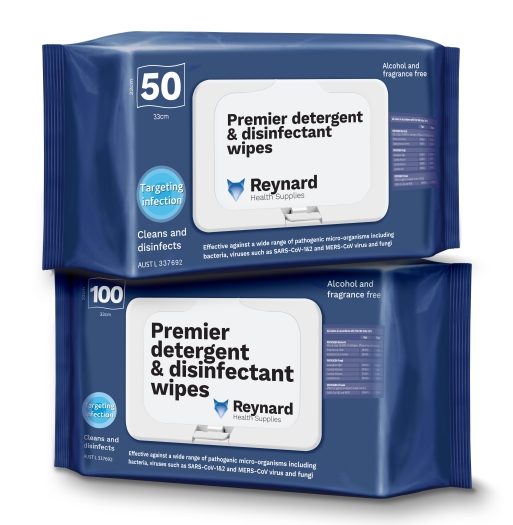 Premier detergent & disinfectant wipes from Reynard Health Supplies
The all-in-one wipe that has the best in class performance for cleaning and disinfection.
Optimised for use in both clinical and non-clinical settings on surfaces and equipment. This single step solution kills 99.999% of pathogens and viruses including SARS and COVID.
A cloth that is a cut above. With superb retention and extreme traction to pick up dirt and pathogens where other, thinner cloths just simply push it around the surface.
Product Code
Cloth Size
Wipes per Pack
RHS216
*not available yet*
33cm x 22cm
45gsm
50
RHS218
33cm x 22cm
45gsm
100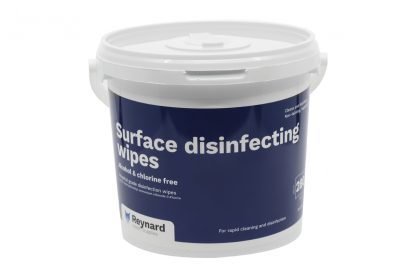 Surface Disinfecting Wipes
One step for cleaning and disinfecting. Reynard Surface Disinfecting Wipes are fragrance free to avoid any risk of tainting. They contain a very low-foaming, biodegradable non-ionic surfactant, which exhibits good detergency for the emulsification of fatty/greasy soils. Hospital grade disinfection wipe, they are disposable, soap free
and effective against 99.9% of common germs, including MRSA and VRE.
Product Code
Cloth Size
Wipes per Pack
RHS205
22cm x 20cm
30 gsm non-woven
280 per Tub
Disinfection Wipes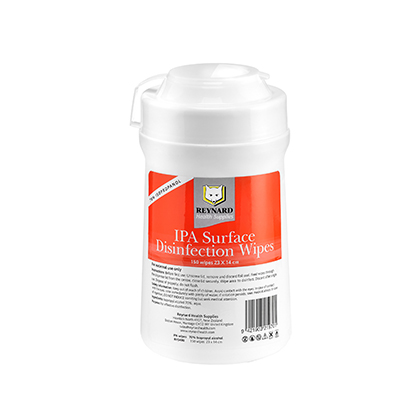 IPA Surface Disinfection Wipes
Reynard IPA Surface Disinfection Wipes are a hospital grade disinfection wipe containing 70% isopropyl alcohol that will kill 99.9% of germs.
An ideal solution for infection control or general cleaning, they quickly and efficiently disinfect washable hard surfaces.
Product Code
Cloth Size
Wipes per Pack
RHS480
23cm x 14cm
33 gsm non-woven
150 per Canister
Cleaning Wipes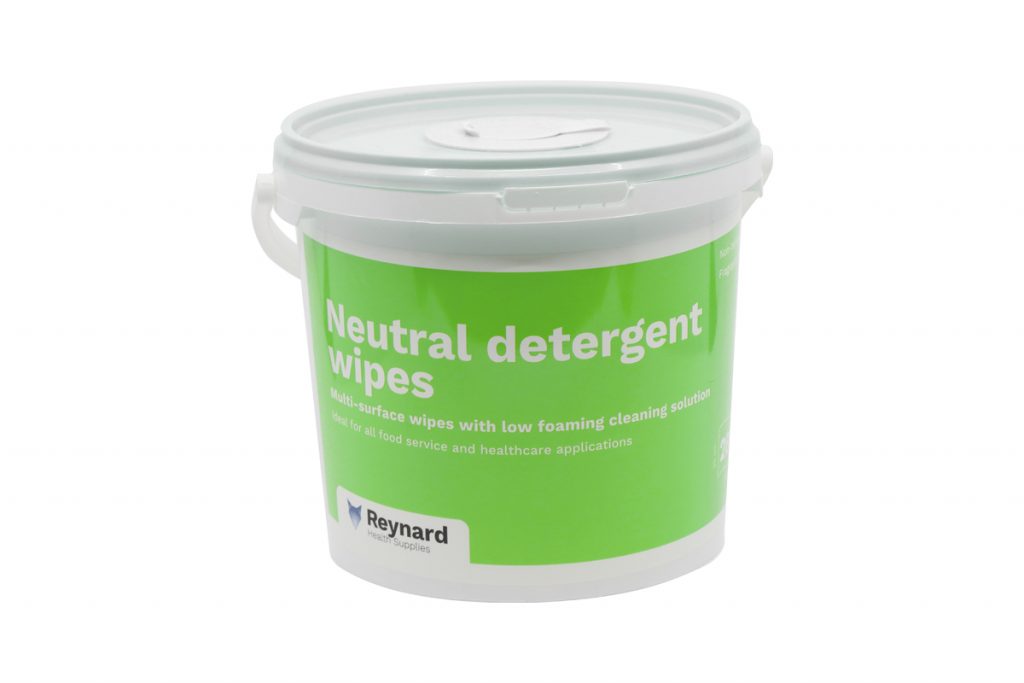 Neutral Detergent Wipes
Reynard Neutral Detergent Wipes contain a pre-moistened neutral detergent that is ideal for cleaning all hard surfaces prior to disinfection. Alcohol and fragrance free, Reynard Neutral Detergent Wipes contain a 100% non tainting, low foaming formula that is moist enough to effectively clean sealed surfaces, prior to disinfection, without spotting or leaving residue. Does not require any additional drying of surfaces.
Product Code
Cloth Size
Wipes per Pack
RHS206
28 x 25cm
30gsm non-woven
280 per Tub