Surgical and Medical Supplies are the Australian distributor for ExamVision's Binocular Loupes.
Designed and manufactured by optometrists in Denmark, the Binocular Loupes are built for comfort and precision. The magnification give you a higher degree of precision while allowing a healthy posture to be maintained. Each pair is custom made to suit your personal specifications and will be fitted in a one-on-one session. The Loupes are made to your prescription and tailored to fit perfectly your face for maximum comfort.
NEW to the range is the Carbon Frame
Trained in Demark by ExamVision, our product specialist will be able to guide you through the process of choosing and acquiring your personalised loupes.
Multiple frame styles, colours, magnifications and accessories available for your loupes. See the table below for possible combinations.
To customise your loupes even further, various accessories are available. Some are purely cosmetic, including jewels and coloured temple tips. Others are functional, like the side shields and lights.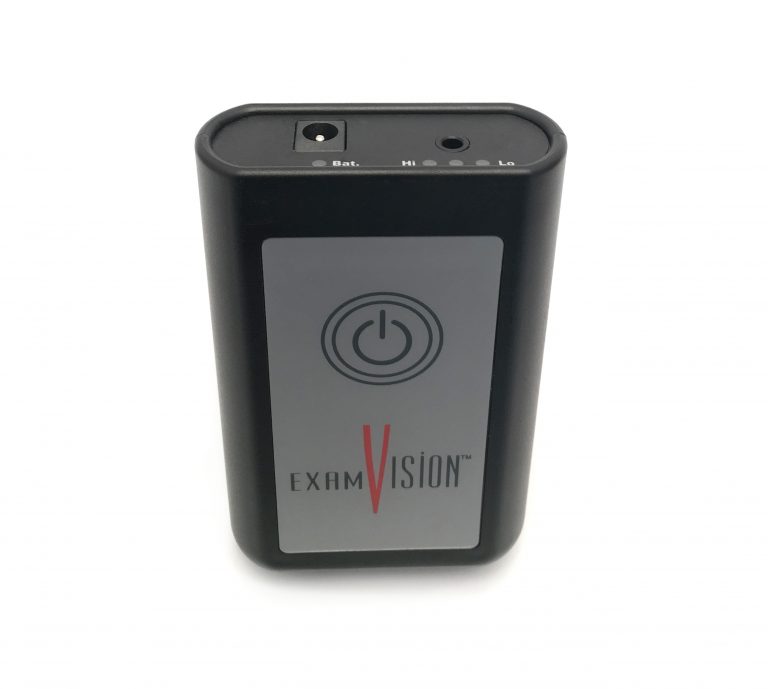 There are two lights available, the Focus™ Bright & Focus™ True, which is available in two light colours and the Nano Essential.
The Focus™ Bright & Focus™ True comes in a White Concentrated light, and a warmer light. Focus™ Xtend Control Unit gives you 24 hours of continuous use and can be operated by your hand or elbow. This unit allows you to cycle through low, medium and high settings.
ExamVision loupes come with a 5 year warranty as standard. For full warranty details, see the Examvision website.
If you are interested in purchasing ExamVision Loupes please send an email to sales@surmed.com.au or call us on 08 8332 1666. We will be happy to set up an appointment.